Nice to knows?! Jokes?! Ehmmm, sure. Welcome to another weird Newsletter.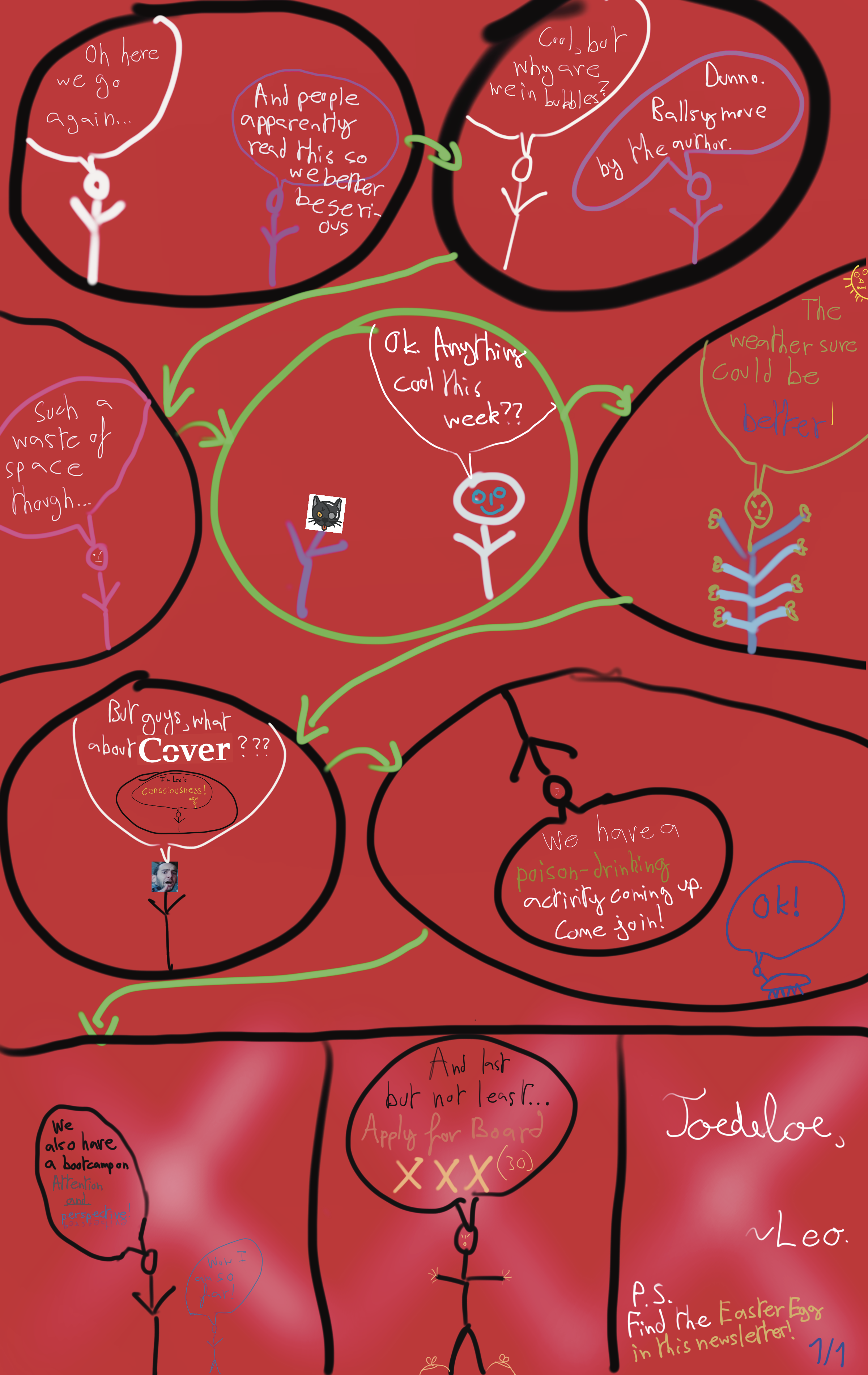 ---
We want you to be in a committee!
A committee is a group of friends that work towards a common goal. You can learn about all sorts of topics such as budgeting, planning, sponsoring, and much more! See the website for a complete overview of committees that are looking for members!
---
MxCee: What is even better than an excursion? A MEGA excursion! Think big, bigger, biggest; the sky is the limit! Join the MxCee if you want to take the association to Mars or maybe the moon, or if we're being a bit more realistic: a cool place somewhere on earth, like New Zealand (2015) or the west coast of USA (2017).
---
PropaganDee: This committee creates beautiful promotional materials for Cover's events, that are displayed as posters and social media posts (such as our Instagram, Facebook, and LinkedIn). If you have a passion for graphic design and want to flex your creative muscle, this is the one for you!
---
SporTee: The SporTee is the committee that makes sure we get away from our desks every now and then! They have organized many different activities, ranging from a lowkey game of ultimate frisbee to bigger outings such as paintball. Do you have crazy, sporty ideas for fun events? Then this is the one for you!
---
Are you interested in joining a committee? Don't hesitate to contact Amber, our Commissioner of Internal Affairs!
---