It's that time of the year!
Ahoy people!
I have probably said this a lot lately, but it is the ❤️ Candidate Board ❤️ time of the year. That is why, this is the Candidate Chairman typing, and not Alissa! Although I'd love to babble on about how exciting it is to be a candy, I still have to tell you about what is going on next week. Soooo, here we go:
Of course, I will start with my personal favourite, which is the Candidate Board Announcement Social. Shortly, you're all gonna find out who my fellow candy board members and I are, isn't that exciting? We will be celebrating this at De Stokerij, on Thursday (16th of June) at 20. The actual announcement will happen between 21 and 22, but we expect you there to party, since the first 100 drinks are on the candy board :) 🍭
Next on, Cover, SV RealTime and CGI have some fun challenges that have been going on. You can participate in the CGI Business Challange or in the CGI Programming Challenge, which both have the theme "new energy and hydrogen". The two challenges will be concluded in the CGI Knowledge Exchange Dinner, in which we will also talk with two energy experts. Beware, the deadline for the challanges is the 16th of June and the dinner will take place at 't Feithuis on the 21st of June (16:00). ⚡
Moving forward with the exciting stuff, this week we are also going to find out the theme of the Intro Camp in the Introcamp Theme Announcement TAD. This will take place during the usual TAD time (on Thursday, 16:00) at the usual TAD location (Cover Room). P.S. Cover is also releasing a limited edition sticker for Pride Month, which we expect to share with you also during this TAD. 🏳️‍🌈
Last but not least, later on this month (more exactly, on the 23rd), we are going to have the last General Assembly of this academic year. While the location is still to be announced, this GA will be a bit more special for two reasons: 1. As Alissa said, this GA will "have an extra goal to have some extra fun besides all the seriousness. So for the first time ever together with this promised fun, there will be prizes to be won during the GA!". aaaand 2. During this General Assembly the Candidate Board is going to be voted on! Needless to say, be there! 🏛
Done! That was my first ever newsletter for Cover! Until next time, let's paint the whole world kind ❣️
Anywhoozers,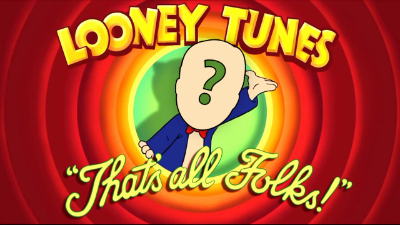 ---
We want you to be in a committee!
A committee is a group of friends that work towards a common goal. You can learn about all sorts of topics such as budgeting, planning, sponsoring, and much more! See the website for a complete overview of committees that are looking for members!
---
SympoCee: The SympoCee is the committee that organizes a symposium every year. A symposium is a big and important event that lasts an entire day, where all types of speakers are invited to share knowledge about their field!
StudCee: The StudCee is here to provide study support! Either by organizing support lectures, hosting old exams and summaries online, or maintaining an awesome tutoring system, they try to give students that little extra edge on a more personal level, and make sure to have fun in the process.
SporTee: The goal of the SporTee is to keep the members of Cover in shape by organising sporty and fun activities. Things like bouldering, karting, and ice skating are all among the fun activities they have organised!
---
Are you interested in joining a committee? Don't hesitate to contact Zoe, our Commissioner of Internal Affairs!
---