Almost there!
First of all, I would like to welcome all new receivers of this newsletter! Welcome to Cover and to your study life here in Groningen! We can't wait to meet all of the first years and to see you soon at our activities!
As you know, we're approaching the beginning of the year at rapid speed! This means, preparations for Kick-Off week and the first part of the month are in full swing.
First of all and most importantly, after a while, Cover is able to organise an Introductory Camp again! It is an amazing way to meet the rest of your cohort and to have some fun in your first week at university. Sign-ups will be open throughout the kick-off week and the camp will take place between the 9th and the 12th of Septemebr. We definitely hope to see you there, it is going to be a blast! To sign up, visit the IntroCee website here.
Because the first week of September is truly about introduction, StudCee is organising multiple introductory lectures: Intro to Linux for CS, Intro to Linux for AI and Intro to Programmatic Thinking (AI&CS). Check the Cover agenda for more info about these lectures.
Furthermore, to keep it fun, we are hosting an Introductory BBQ so that you can eat the stress of your first lectures away. The sign-up cost for this amazing meal will only be €2, and it will take place outside of Bernoulliborg. The sign-ups will close at 23:59 on Monday, 5th September and you can also sign up for this on the IntroCee website.
Last but not least, just one day before the camp, ActiviTee is hosting their first social of the year, at Partycafe de Doos. The Kick-off Week Social is a great way to get to know your fellow students over some glasses of beer (or soda) and you will also get to meet some of the others members of the association. No sign-up is needed for the social. See you there at 21:00 on Thursday, Sep 8.
This rounds off the first newsletter. I wish you an amazing Cover year and can't wait to see everyone back in the Cover room.
Anywhoozers,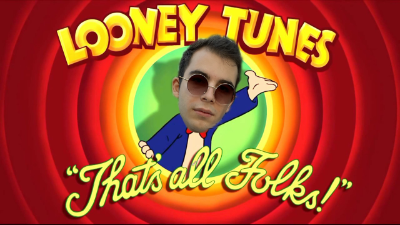 ---
We want you to be in a committee!
A committee is a group of friends that work towards a common goal. You can learn about all sorts of topics such as budgeting, planning, sponsoring, and much more! See the website for a complete overview of committees that are looking for members!
---
The StudCee is here to provide study support! Either by organizing support lectures, hosting old exams and summaries online, or maintaining an awesome tutoring system, they try to give students that little extra edge on a more personal level, and make sure to have fun in the process.
The Drinking and LANs Committee is the committee responsible for organizing the yearly LAN parties as well as fun video game tournaments, all of which involve a lot of drinking (and sometimes even free beer!). Next to that they also moderate the Cover Discord.
The PhotoCee makes sure that Cover has astonishing pictures from the events that are hosted, be it a simple TAD or monthly social, a sports event, or even the gala. And let's not forget the pictures of your first time here at Cover, during your IntroCamp!
---
Are you interested in joining a committee? Don't hesitate to contact Alexandra, our Candidate Commissioner of Internal Affairs!
---