Just around the corner
Hi everyone again,
We literally only have two more days before the official start of the year. Just like last year, we will start the week with the Treasure Hunt for our first years, where they will get to know the campus with their mentors and, last but not least, the Cover room.
Here is what's also happening this week: We first have the introductory lectures: Intro to Linux for CS, Intro to Linux for AI and Intro to Programmatic Thinking (AI&CS). All of them are organised by StudCee and are a nice introduction to aspects of your programme.
Continuing with the introductory acitvities we have the Introductory BBQ on Wednesday, in front of Bernoulliborg. One day later, on Thursday, there is the Kick-Off Social at Partycafe de Doos. Both of them are a nice opportunity to have fun with the other first years, get the general vibe of Cover and meet some active Cover members!
As a new addition to the Cover agenda, RoomCee is organising the Welcome (Back) TAD. Feel free to drop by the Cover Room on Thursday, after 16:00, for some free drinks and a nice chat with our members and your fellow students. It is a very relaxed and fun atmosphere and the perfect occasion for some networking before the social.
Lastly, we again have the exciting Introductory Camp. You can still sign up on the IntroCee Website until Wednesday, so make sure to do that. We are going to spend 3 fun days at Stadskanaal, where IntroCee has prepared a lot of activities for you to get to know Cover and, most importantly, your fellow first year. We truly hope to see you there!
That's it, this is the next week in a few words! Brace yourselves and have an amazing start of the year!
Anywhoozers,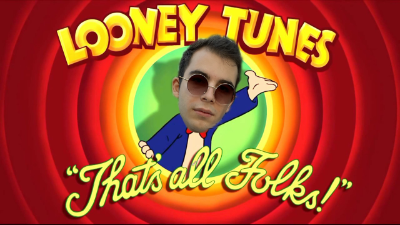 ---
We want you to be in a committee!
A committee is a group of friends that work towards a common goal. You can learn about all sorts of topics such as budgeting, planning, sponsoring, and much more! See the website for a complete overview of committees that are looking for members!
---
ComExA stands for Committee of External Affairs. This committee supports the commissioner of external affairs by making and keeping contact with companies. This is important for both the members and the association. Cover needs sponsorship to do all kind of awesome things. You get the chance to get to know a company and maybe even find a company for a final project or for a job.
DataDump is a committee tasked with the collection of original data sets and the production of educational or explanatory pamphlets on statistical methods or data analysis! A member can expect to have the beginning of a data portfolio by the end of their term!
LustrumCee is the committee that organises the Cover Lustrum, every 5 years. Next year in September, Cover will turn 30 and for that we need a committee to organise a week of celebration. The theme of the last lustrum was Hello world! During this week they organized all kinds of activities, from a symposium to an Intergalactic Gala!
---
Are you interested in joining a committee? Don't hesitate to contact Alexandra, our Candidate Commissioner of Internal Affairs!
---