A full week!
Dear members,
This week is going to be pretty educational, I can tell you that! 😁
Are you often forgetting where you left your memory? Or do you keep going into the same function without ever getting out? Then on Tuesday, Fully Connected Graph is organising an Imperative Programming Workshop in which they will help you get the hang of pointers and recursion. Join them from 13:00 in BB 5161.0293!
One day later, ComExA is going to get us acquainted with YER on a Job Interview Workshop. You will learn the structure of a job interview an how to deal with difficult questions. You will also gain insight into the do's and don'ts of clothing. The training will take place on Wednesday, from 17:30 in BB 5161.0041b.
Then moving on, we go to a very interesting CoverTalk with Maximilian Velich about AI Image Generation. On Thursday, Max will tell us all about the progress in AI image generation, as he is professionally working in the field, a graduate of the RUG and an alumni of Cover. 13:00. BB 5161.0151. See you there!
Lastly, the RoomCee will organise yet another food-related TAD. This week, we are celebrating candy that pops during the Knetter TAD. So come by, enjoy some free drinks, eat some popping candy, and enjoy the sound that you and everyone will produce. Let's all knetter together in the Cover Room, on Thursday, from 16:00.
Aaaaaand we've reached the end of yet another newsletter! That's it for next week, keep an eye on the website for anything that might pop up, and, as usual, we'd love to see you in a committee!
Anywhoozers,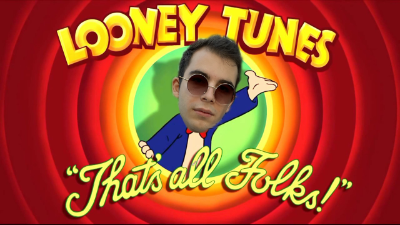 ---
We want you to be in a committee!
Here is a cool thingy for our new members: Ever heard of a committee? A committee is a group of friends that work towards a common goal. You can learn about all sorts of topics such as budgeting, planning, sponsoring, and much more! See the website for a complete overview of committees that are looking for members!
---
ComExA stands for Committee of External Affairs. This committee supports the commissioner of external affairs by making and keeping contact with companies. This is important for both the members and the association. Cover needs sponsorship to do all kind of awesome things. You get the chance to get to know a company and maybe even find a company for a final project or for a job.
The PhotoCee makes sure that Cover has astonishing pictures from the events that are hosted, be it a simple TAD or monthly social, a sports event, or even the gala. And let's not forget the pictures of your first time here at Cover, during your IntroCamp!
The goal of the SporTee is to keep the members of Cover in shape by organising sporty and fun activities. One of such activities is partaking in the Wampex with a couple of Cover teams.
---
Are you interested in joining a committee? Don't hesitate to contact Alexandra, our Commissioner of Internal Affairs!
---