The Great Mug Return
☕️ A guide to keeping your mugs where they belong:
We have received complaints from the university about mugs being left around the building, especially in the study landscape. If you take a mug from the Cover room, please wash it after using it and return it to the room.
Next week, we do...
We're having dinner together! Yes, you heard that correctly. Well, kind of. We will be having a Pre-GA Pizza Gathering in the Cover Room next Tuesday, at 17:00, before the General Assembly. Members also attending the General Assembly will get a 50% discount on the pizzas. You can sign up for the pizza on the Cover website!
Then comes the exciting General Assembly! In this General Assembly, we will mainly be talking about the budget for the upcoming year. This also translates into what activities will be organised this year and on what scale, so it goes without saying that as many members as possible attend. See you on Tuesday at 18:00 in BB 5161.0293!
Moving on, back by popular demand, the FCG is organising another Imperative Programming Workshop on recursion. All the material will be newly created and is thus different from the previous workshop. There will be room for questions, also about other programming related topics. The workshop will take place on Thursday, at 13:00 in the Bernoulliborg (keep an eye on the website for the location).
Lastly, it's finally spooky season! Since it is the last week before Halloween, RoomCee is organising a Halloween TAD. Join us in the mysterious atmosphere of the Cover room for some spooky snacks and free poison (drinks)! Starting at 16:00 on Thursday.
And that's all for this week! Be sure to tune in next week for more exciting news and updates! I can feel the exams coming soon, and I am not ready. Good luck with studying!
Anywhoozers,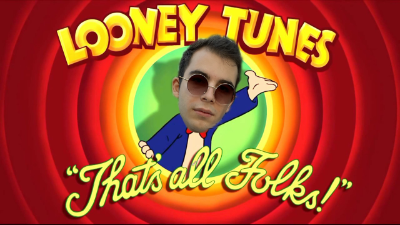 ---
We want you to be in a committee!
Here is a cool thingy for our new members: Ever heard of a committee? A committee is a group of friends that work towards a common goal. You can learn about all sorts of topics such as budgeting, planning, sponsoring, and much more! See the website for a complete overview of committees that are looking for members!
---
💼 The SympoCee is the committee that organizes the Cover Symposium every year. The symposium is a one day event with an interesting and study-related subject. For example, our last symposium's theme was A.R.T. in AI.
🎂 LustrumCee is the committee that organises the Cover Lustrum, every 5 years. Next year in September, Cover will turn 30 and for that we need a committee to organise a week of celebration. The theme of the last lustrum was Hello world! During this week they organized all kinds of activities, from a symposium to an Intergalactic Gala!
📈 DataDump is a committee tasked with the collection of original data sets and the production of educational or explanatory pamphlets on statistical methods or data analysis! A member can expect to have the beginning of a data portfolio by the end of their term!
---
Are you interested in joining a committee? Don't hesitate to contact Alexandra, our Commissioner of Internal Affairs!
---