It's winter time!
The cold season is officially here! ❄️ I hope you are getting cozy with some hot chocolate and watching some Christmas movies 🎅🏻 (or join us to watch one 😉).
For next week, we will start on Tuesday by going 🏎 Karting with YER. The sign-ups are already full unfortunately, but the ComExA and YER are organising another session on the 15th of December. 🛞 You can still sign up for this one for a fun evening.
Next, on Wednesday, the DataDump is having an interesting experiment for you. They will be analyzing 🍺 Alcohol and Programming on Wednesday. Sign up now to participate in the control group of the experiment, and get your beers and pizza as the reward to enjoy right after. 🍕
Also on Wednesday, the IlluminaTee will host the second ⌨️ Python Workshop with David Coslar. This is the second workshop of the series, which you can find more details about on the Cover website. 🖥
It's a busy week, I know, but it's exciting!!!
Wednesday is a busy day, but it will be wrapped up by a nice 🎄 Christmas Social from the ActiviTee. Start looking for the coolest Christmas clothes and accessories, bring your friends and come to the last social of this year! As usual, the first 🍷 140 drinks are on us.
On Friday, the Fully Connected Graph will finalise their 🤖 Machine Learning Month by organising the final competition. On this day, you can present your solution and the judges will decide who takes the crown home. After the event, there will be a social moment, where people can discuss more about machine learning and enjoy some pizza with their peers. 🍕
Lastly, the Board is organising a 🎬 Christmas Movie Night where we will be watching "Klaus" together. 🍿 Popcorn and soda will be provided free of charge, so come on down and get ready to have a great time!
P.S. The ActiviTee is organising the exciting annual Gala. The theme for this year is the Oscars 🏆. You can also bring your friends, by the way, and more details about pricing and drinks can be found on the website. 🥂 Make sure you will be there, it is an exciting way to celebrate the end of the year and going on the Christmas break! 🎉 We will be there to party with you! 🥳
P.P.S. 🪩 Did you know that Cover turned 29 this year? That means that next year we are turning 30, which means it is a Lustrum year. The Lustrum is a week full of diverse activities. For this, we are looking for an exciting committee (LustrumCee 🎂) to organise these activities. Do you want to organise a week full of excitement? Then contact our intern!
Anywhoozers,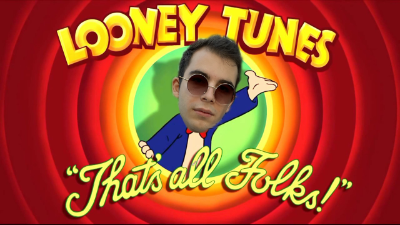 ---
We want you to be in a committee!
Here is a cool thingy for our new members: Ever heard of a committee? A committee is a group of friends that work towards a common goal. You can learn about all sorts of topics such as budgeting, planning, sponsoring, and much more! See the website for a complete overview of committees that are looking for members!
Are you interested in joining a committee? Don't hesitate to contact Alexandra, our Commissioner of Internal Affairs!
---