Happy New Year!
Hi everyone and welcome back to uni!! I hope you had a nice Christmas break ❄️, I know at least for me it was some chill two weeks. 😉 Now that we are back, I can't wait to see you all back in the Cover Room! 🚪
Now for 🗓 this week, here's what we have for you:
On Monday, ComExA is organising a 🎤 Lecture with RDW on Passionate Dating for IT. In this fun presentation, René will show which software testing techniques are subconsciously 🧠 used successfully when people date ❤️, and he will show why you, successful software testers and/or IT-staff (m/f/x), have it in you to be highly successful daters 👨🏼‍❤️‍💋‍👨🏻: Because of your capable use of testing techniques. See you at 12:00 in BB 5161.0165.
Now, about Thursday... I can say it's a packed day ⏳.
First off, at 16:00 we will have the usual TAD 🥤. For fun purposes that will make sense when seeing the next agenda item, we will call this a Pre-(Pre-GA Food Gathering) Drinks Gathering 🤡. Come have a couple of free drinks before the next events 🍻.
Next on, 💼 the Board will host a 🌯 Pre-GA Food Gathering with Falafel and Pizza 🍕. To have dinner together before the General Assembly, come eat some tasty stuff with us at 17:00 ⏱.
🚨 Now, the most important one, the General Assembly ☢️.
A General Assembly 👥 is a meeting to which every member is invited to discuss the future and current state of the association 📜. If you are interested in the internal affairs of Cover, come and join a discussion about events, the budget 💰, the committees and exciting ideas. 💸 All major decisions are made at General Assemblies, so, needless to say, it is important that as many members as possible are present ⚠️.
🏙 This will take place at 18:00 in BB 0267 and we hope to see as many of you there as physically possible!
🥂 I hope you had a nice beginning of 2023, may this year be your best one 😘 See y'all around!
Anywhoozers,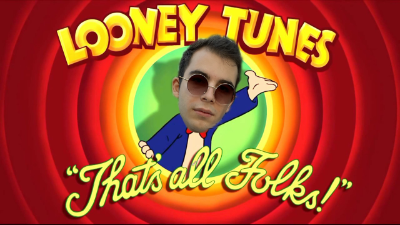 ---
We want you to be in a committee!
A committee is a group of friends that work towards a common goal. You can learn about all sorts of topics such as budgeting, planning, sponsoring, and much more! See the website for a complete overview of committees that are looking for members!
---
🪩 Did you know that Cover turned 29 this year? That means that next year we are turning 30, which means it is a Lustrum year. The Lustrum happens every 5 years and is a week full of diverse activities to celebrate the birthday of Cover. For this, we are looking for an exciting committee (LustrumCee 🎂) to organise these activities, with a suitably large budget at hand 💶.
---
Are you interested in joining a committee? Don't hesitate to contact Alexandra, our Commissioner of Internal Affairs!
---