A snowy newsletter
Ahoy people,
⛰️ I am writing you from the German mountains in Garmisch, where Cover's excursion is skiing (and more importantly, snowboarding!!! clearly not biased here 🏂). I promise I'll post more on our Instagram story to keep you updated.
🗓️ Anywaaaaaaaay, here's next week:
On Thursday, our lovely academic advisors are organizing an 👨🏻‍💻 Active Bystander Workshop to help us do our part in creating a safe environment. 🤗 The workshop starts at 13:00 and will take place in EA 5159.0010. You can get more information on the Cover website.
Next on, also on Thursday, we have a very important General Assembly 💼 . We are going to discuss quite a lot of stuff, including the budget, some Board initiatives and committee guidelines. You can check the full agenda on the SD 📄. Needles to say, it is important that as many members as possible attend. 🪑 PS. For chairs and treasurers of committees, attendance is required. 😊 We'll have the assembly in BB 5161.0165, starting at 18. For new comers, we are going to explain every point and how the GA works, so don't worry about not getting what's happening. If you have any questions before or during the GA, don't hesitate to ask the Board. 💕
Friday comes with an event with Ordina, Oracle & Oracle RedBull Racing!!!! 🏎️ We're going to have some presentations from the companies, a workshop and a challenge. 🏆 As usual, more info on the Cover website. Today is the last day for registering, so make sure to do that! The event takes place at Ordina and spans from 12 to 18. 🗺️
Exciting news, on Friday we're also partying!!! 🎉 We're finally having the IntroCamp Afterparty in Wolter Wolthers. 🪩 Everyone is invited, no matter whether you attended the camp or not. We will party from 21:00 and the first 200 drinks are on us 😉.
Well, that's it for the next week. I hope you had a nice first week of the block and that you have fun courses this quarter. I'll see you around, and for those on the trip, have fun skiing (or even better, snowboarding) and take care on the slopes! ⛷️
Anywhoozers,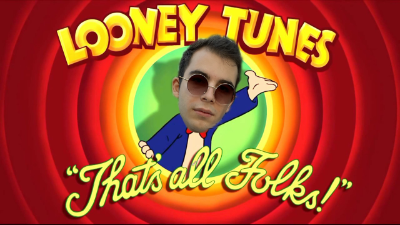 ---
We want you to be in a committee!
⚠️ Here is a cool thingy for our new members: Ever heard of a committee? A committee is a group of friends that work towards a common goal. You can learn about all sorts of topics such as budgeting, planning, sponsoring, and much more! See the website for a complete overview of committees that are looking for members!
---
🎨 The PropaganDee is the committee that creates and/or prints posters for Cover activities. Actually, they are the committee that you can call somewhere in between the moment you need a poster and the moment you want to print it. In that way, the quality of the Cover posters is assured and committees are able to focus on other tasks, without having to worry about posters. 🌁
📱 Aside from this, the PropagaDee is also handling the Instagram account of the association, along with the Board. That means, you can have any crazy ideas on how to promote activities on social media and put them into application to foster your creative mind! 🧠
---
Are you interested in joining a committee? Don't hesitate to contact Alexandra, our Commissioner of Internal Affairs!
---