Back to XXXI
Whoaa, what a week this has been! We've had Board XXX back for a bit to do a full week of activities. I hope you had fun at them, I certainly did at the ones I went to. But, sadly, this afternoon's activity concluded this year's heimweek.
Now, onto the next week:
On Monday, we will be going for an 🏠 In-house Day at DUO. During this, they will talk to us about DevOps and Scrum. They will also be hosting an Arduino workshop and you will get to see the rooftop during the building tour. Sign-ups are still open on the website. The activity starts at 14:45 at Kempkensberg 12. 😉
Moving to Tuesday, 💼 Students & Staff will come together for a Coffee Morning by the IlluminaTee. ☕️ Do you like coffee, sweets and discussing the rapid development of AI? Join us on this beautiful morning to get all three. See you in the Cover Room between 10:30 and 12! ⏰
Also on Tuesday, the ComExA will be having a 💞 Selfanalysis Workshop. What do you believe are your strengths and weaknesses? Is this in line with how others see you? Do you have some concrete examples that reflect your core capabilities? Figure out the answers to all these questions starting from 13:00 in EA 5159.0291. ⚡️
Lastly, on Wednesday, the Board will gether with you for a ♟️ Board Board Game Game Night Night in the Cover Room. Do you like the board, board games, a game night or just the night in general? 🌙 Then you are hereby officially invited to come play board games with us! ♥️ The Board Board Game Game Night Night will have all things you want your game night to have, such as the board and board games. So, see you all at 5!
I wish you good luck with your upcoming deadlines & coursework and have fun at all these activities! 😇
Anywhoozers,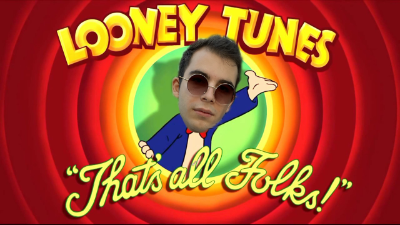 ---
We want you to be in a committee!
⚠️ Here is a cool thingy for our new members: Ever heard of a committee? A committee is a group of friends that work towards a common goal. You can learn about all sorts of topics such as budgeting, planning, sponsoring, and much more! See the website for a complete overview of committees that are looking for members!
---
The 💡 IlluminaTee organises educational events that go beyond the degree programmes of 👾 AI, CS and HMC.
The committee supports the 📚 Commissioner of Educational Affairs and organises events such as 🎤 CoverTalks (guest lectures by researchers) and bootcamps (workshops about topics relevant to your studies).
---
Are you interested in joining a committee? Don't hesitate to contact Alexandra, our Commissioner of Internal Affairs!
---