Damn that's a full week
Hi everyone and welcome back to one of my Saturday newsletters! I hope you had a great Friday night, partying off all those deadlines and assignments, I sure did.
Nowwwww, about this week:
On Monday, DLCee 🎮 is organising a Smash Bros Tournament with FairPlay, the association for E-Sports. If you don't want to compete in the tournament, just come and join them for some friendly gameplay! 🏆 The tournament will take place at the Willem Alexander Sportcentrum, at 18:30. Good luck to all participants!
On Wednesday, the DataDump is continuing their experiment: Alcohol and Programming 📈. Are you interested in drinking? What about programming? Help them discover the effect of alcohol on programming, join their mini-experiment! 📊 Sign up on the Cover website and be there in the Cover Room at 17:00!
Later that day, the ActiviTee has prepared a Swinter Social ☀️, in which they're bringing the best of winter and summer together for an unforgettable night of fun, friends, and festivities. ❄️ As always, Partycafe de Doos, 21:00, and the first 140 drinks are on us!
On Thursday, we are kicking-off the board interest events with the BIT - Board Interest TAD. 📧 As we gear up for the opening of applications for the candidate board, the current board will be there to answer your burning questions about what it takes to be in the board of Cover, 👔 and the experience of a board year. Join us in the Cover Room at 16:00! 🍺
Again, ActiviTee is tackling the evening of the day, this time with a Cocktail Workshop 🍸 at Donovan's. Are you ready to shake things up? In this workshop you will learn the basic skill for cocktail making! 🍹 Join us for a cocktail workshop that you'll never forget, sign up on the Cover website and we'll see you there at 20:00.
On Friday, the Fully Connected Graph is organising an Algorithmic Programming Contest ⌨️. Put your programming skills to the test during a short competition and use your favourite algorithms and data structures in a language of your choice and gain imaginary programming points on Open Kattis 💻! BB 0041b, 15:00. Good luck!
That was a long agenda... Pretty exciting, not gonna lie. Have fun at these activities and we'll see you there. By the way, as we approach the look for a candidate board, this is the time for you to start asking all of your questions when you see us around!
Anywhoozers,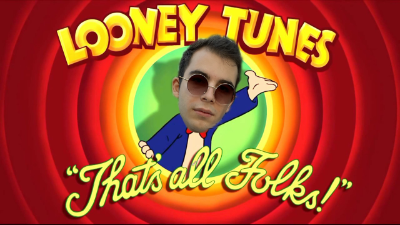 ---
We want you to be in a committee!
⚠️ Here is a cool thingy for our new members: Ever heard of a committee? A committee is a group of friends that work towards a common goal. You can learn about all sorts of topics such as budgeting, planning, sponsoring, and much more! See the website for a complete overview of committees that are looking for members!
---
🎉 The activities committee, also known as the "ActiviTee" makes sure that members of Cover have plenty of fun activities to go to outside the Cover room. 🍻 You can think of drinking activities, creative activities, or relaxing activities. It has something for everyone!
💃🏻 Besides this, they organize a gala and a special big activity before the summer break. So in short: a social every month, a gala, a special big activity before the summer break, more fun activities during the year!
---
Are you interested in joining a committee? Don't hesitate to contact Alexandra, our Commissioner of Internal Affairs!
---