Insert title
Dear Cover members,
Welcome back to one of the rare editions of "Fabi writes and sends the newsletter on time". In all honesty, at least this has given me some content for the introduction of this newsletter, cause otherwise I would have had to make up some different boring intro.
"Cut the nonsense, we're here for the agenda!"
Ok, fine...
On Monday, during the Open Board Meeting, you can get a firsthand look at the inner workings of our association. Whether you're interested in doing a board year or just curious about what we do, join us in room EA 5159.0187 from 15:00 to 17:00 for a unique opportunity to observe an official board meeting in action.
You have so much to do in such a short time. How can you get it all done in a way that feels right for you? Good thing ComExA is organising a Time Management Workshop and Pizza with YER. The workshop will take place on Tuesday, March 14, at 17:30 in BB 0041b and you can sign up here: https://www.yer.nl/trainingtimemangementCover
Are you interested in doing board? At least take us out to dinner first 😏. Don't worry, we'll pay. Come have a byte with us and find out what the board life is all about. When: 16th of March, 18.00 - 21.00; Where: Lust; What: A classic burger & a drink (pils beer/wine/soda).
RDW is organizing a mini Hackathon 'Toll levy' in collaboration with Study Associations ASCI, Cover and Realtime. With your team you design and implement a system to levy toll in a fair way based on data from simulated toll gates that we provide. The event will take place at RDW (Rozenburglaan 5) on Thursday at 17:00. Deadline to sign-up: Monday 13, 23:59
At the Master's Fair in Utrecht, the biggest universities in the Netherlands will present the AI-related master degrees they offer. Join for an opportunity to talk in person with teachers and students from the the University of Amsterdam, Radboud University, Utrecht University, and Tilburg University. Friday, March 17, 13:00.
Lastly, SporTee presents to you the first sport activity of the year and especially for those who cannot get enough of wintersports! Come and join us for a thrilling Ice Skating experience for anyone who loves winter sports. We'll lace up our skates on Friday, at 20:00.
Anywhoozers,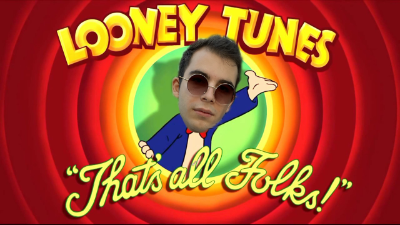 ---
We want you to be in a committee!
⚠️ Here is a cool thingy for our new members: Ever heard of a committee? A committee is a group of friends that work towards a common goal. You can learn about all sorts of topics such as budgeting, planning, sponsoring, and much more! See the website for a complete overview of committees that are looking for members!
---
🎉 The activities committee, also known as the "ActiviTee" makes sure that members of Cover have plenty of fun activities to go to outside the Cover room. 🍻 You can think of drinking activities, creative activities, or relaxing activities. It has something for everyone!
💃🏻 Besides this, they organize a gala and a special big activity before the summer break. So in short: a social every month, a gala, a special big activity before the summer break, more fun activities during the year!
---
Are you interested in joining a committee? Don't hesitate to contact Alexandra, our Commissioner of Internal Affairs!
---