Exciting news, we're looking for Board XXXII!
Hi everyone!!!
I don't know about you, but I am very excited about this: This week we opened the applications for Board XXXII of Cover. The applications close on April 15th, at 23:59. You can find more information on the Cover Website, and don't hesitate to ask the current board any questions you might have!
Now, onto the activities of this week:
On Monday, we will be playing a friendly Jeu de Boules with the Board. Everyone can come, but be sure to sign up, as the spots are limited. Best plus, the full board will be there, so if you are also interested in applying for board (not necessary for attending the event), you can also ask us all your burning questions. See you all at BOEL at 18:00.
Next is the exciting Cover Gala, Oscars themed on Tuesday. The gala will take place at Wolter Wolthers, and throughout the night, 2 Oscar trophies will be handed out for different prizes. The cost of tickets for Cover members is €22 and you get unlimited free drinks with choices of beer, wine, soda and mixed drinks. The spots are filling up fast, so get your ticket on the Cover website. P.S. The Gala starts at 9.
Moving to Wednesday, we have a Lunch Lecture from Belsimpel in LB 5173.0165. The lecture will be about Gomibo and the SaaS transition and Gijs Hendriks and Ruaidhri Hogan will present the projects that they are working on at the moment. Be there at 13:00 and sign up on the website, as usual!
After that, we will be having the usual Thursday Afternoon Drinks, this time with a blues theme where we eat blue snacks and listen to, you guessed it, blues music, and have the opportunity to chat with each other (with the focus on staying and chatting and not taking a free drink and leaving again). As usual, 16:00 in the Cover Room.
Lastly, on Friday, DLCee will take us to an Escape Room. Are you ready to be locked up in a room with only one way out? Unfortunately, the sign-ups are full already, but, for the ones that are going: The event starts at 17:30 at Goldberg Escape, but make sure you arrive 15 minutes early for instructions (17:15).
A full week of activities, once again. See you around!!
Anywhoozers,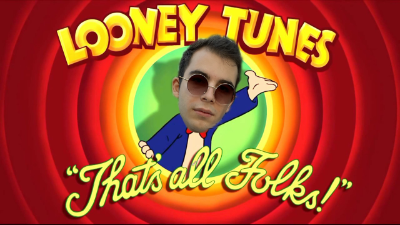 ---
We want you to be in a committee!
⚠️ Here is a cool thingy for our new members: Ever heard of a committee? A committee is a group of friends that work towards a common goal. You can learn about all sorts of topics such as budgeting, planning, sponsoring, and much more! See the website for a complete overview of committees that are looking for members!
---
🎉 The activities committee, also known as the "ActiviTee" makes sure that members of Cover have plenty of fun activities to go to outside the Cover room. 🍻 You can think of drinking activities, creative activities, or relaxing activities. It has something for everyone!
💃🏻 Besides this, they organize a gala and a special big activity before the summer break. So in short: a social every month, a gala, a special big activity before the summer break, more fun activities during the year!
---
Are you interested in joining a committee? Don't hesitate to contact Alexandra, our Commissioner of Internal Affairs!
---