Approaching exams
Hi all!!
I hope you're all doing good, as we are sadly but fastly approaching the exam weeks. We have a couple of activities for you to enjoy before we jump into the stress:
The first thing tomorrow is the 📚 Study Support Lecture on Program Correctness organised by StudCee. They will be going through a past exam 📄 and will help you get through those proofs! Get ready for your PC exam tomorrow in BB 0289, at 11.
For our active members (the members that are also part of a committee), the Board is organising the 🦙 Little LAMA tomorrow. The event will have a theme, but we are keeping it secret for your surprise. We'll be meeting tomorrow in the Luchtbrugh of NB, at 18:30. To sign up, check your email for the form link. 🔗
Amongst all these study support lectures, you gotta do some studying on your own as well. 📖 But why do it alone when you can study with us? StudCee is organising a Study Session at TOET, where you can enjoy some tea and delicious cakes while hitting the books. 🫖 Whether you're cramming for exams or working on the final assignments, you should join us on Tuesday at 14.
The last Study Support Lecture of this week will be on General Lingustics, 🗣️ on Thursday, at 13:00. This support lecture will take you through everything you need to know in order to pass your exam, like syntax trees and stuff. 😉
Join us for a truly beautiful Thursday afternoon drink as we celebrate the magic of being together! 🧙‍♂️ Our Wizard TAD will transport you to a world of wonder, where you can mingle with like-minded individuals who share your love for all things mystical. As usual, at 16 in the Cover Room to sip on our signature potions and elixirs as you mingle with fellow wizards and discuss your favourite spells and incantations. We're using a bar system, so if the bar is there there is still money left!
We've reached the end of yet another week! Good luck starting to prepare for your exams, I truly hope you will pass them all with flying colours!
Anywhoozers,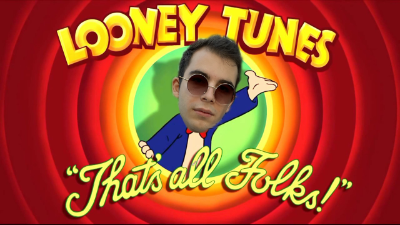 ---
We want you to be in a committee!
⚠️ Here is a cool thingy for our new members: Ever heard of a committee? A committee is a group of friends that work towards a common goal. You can learn about all sorts of topics such as budgeting, planning, sponsoring, and much more! See the website for a complete overview of committees that are looking for members!
---
🎞️ Have you exposed your eyeballs to the Photos page yet? You might view Cover through an entirely different lens afterwards!
📸 The PhotoCee makes sure that Cover has astonishing pictures from the events that are hosted, be it a simple TAD or monthly social, a sports event, or even the gala. And let's not forget the pictures of your first time here at Cover, during your IntroCamp!
🌇 It's our duty to ensure that the Photos page is filled with the most memorable photographs of your time here at Cover. We are also in charge of taking almanac, board, and committee pictures.
---
Are you interested in joining a committee? Don't hesitate to contact Alexandra, our Commissioner of Internal Affairs!
---