One week to go
Well hi there!
I think you all know (hopefully) that we're in the middle of the exam session. For those of you that already had some exams, I hope it went great, and for those that have some next week, I wish you the best of luck. May the academic force be with you! ☠️
Now, onto the news:
We are extending the applications deadline for Board XXXII
The new deadline is April 23rd, at 23:59. This means that you now have more time to ask us all of your burning questions. You can contact us (or any former board member or member of the Board of Advisors) to talk about how it is to do a board year at Cover. You can find all of our contact details on the Cover website.
About the activities, next week the Board and SustainabiliTee are joining forces to organise a Members Weekend x Sustainability Week Promotional TAD. We're going to talk about how fun going on the members weekend is and what activities SustainabiliTee has in store for us for their Sustainability Week. Be sure to be there for some free drinks and a nice chat on Thursday at 4. As usual, in the Cover room.
On Friday, the Board & former boards are organising an opportunity for you to chill with the former boardies. A nice evening of relaxing and chatting with a beer or other drink is always nice. You know what the board finds even better? Chilling with former boards! During this evening you can ask all the questions - how was Cover during their times, the ones about becoming/being/having been a board member of Cover, and many more. We'll meet at 19:30 at Jacob Van Ruysdaelstraat 59 to meet the people that were in charge of the association before us.
Lastly, on April 18, we will be having the Half-Year General Assembly. During this GA we will be looking at what the Board and the committees did in the first half of the academic year, as well as present and approve a new budget and look at the IntroCee budget for the next academic year. Needless to say, it is important that as many members as possible attend. Location: BB 0165. Time: 18:30. See you there!
Anywhoozers,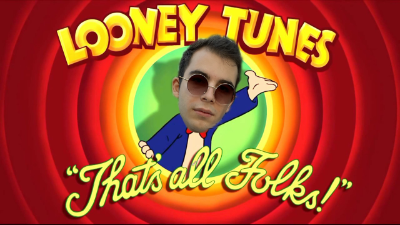 ---
We want you to be in a committee!
⚠️ Here is a cool thingy for our new members: Ever heard of a committee? A committee is a group of friends that work towards a common goal. You can learn about all sorts of topics such as budgeting, planning, sponsoring, and much more! See the website for a complete overview of committees that are looking for members!
---
🌍 Introducing the SustainabiliTee. your one-stop destination for all things green!
Each year, we proudly host the unmissable Sustainability Week , a vibrant 7-day celebration of eco-conscious initiatives, workshops, and engaging events dedicated to spreading the word about sustainability and inspiring positive change.
But wait, there's more! As the ultimate eco-enthusiast hub, the SustainabiliTee is constantly working to provide innovative green ideas and eco-friendly solutions to transform our association into a thriving, environmentally responsible community.
Together, let's make the world a greener place!
---
Are you interested in joining a committee? Don't hesitate to contact Alexandra, our Commissioner of Internal Affairs!
---