Wow, we have a lot going on next week
Hellooo everybody,
The content of this newsletter is written by Cristina, our Commissioner of External Affairs, as I was too drained to fulfil my task.
I hope your exams went well and that you are ready for a new and exciting block. We are staring the block strongly with a loooot of activities:
Firstly, next week we have the Sustainability Week 🌍. The SustainabiliTee has worked tirelessly to organise no less than 7 events. They're starting off the week with an Introduction Borrel 🍺, where you can have some snacks and drinks while you listen to a talk given by Atmos. On Tuesday, there is going to be a Vegan Coffee Morning ☕, organised together with IluminaTee, where you can have some vegan treats while interacting with staff members. For the rest of the week, you can come by the Cover room for the Items & Clothes Swap 👕. Wednesday brings us a Vegan Progressive Dinner 🧆 for all of us food enthusiasts. The week is ending on Thursday with The Great Vegan Bake Off TAD 🥧, followed by a Movie Night 🍿. Lastly, for those who love games in here, there will be a Photo Hunt 📸 all throughout the week.
If you thought that was all, oh, you are mistaken! On Monday, we also have a Happy Hour BIB (Board Interest Borrel) 🍻 in the Cover Room at 19:00. Whether you still have questions about doing a board year or simply want to come by for a few free beers, the BIB is for you!
On Tuesday, IlluminaTee is organising a CoverTalk on Brain-inspired AI 🧠 about neuromorphic computing, given by Steve Abreu. This talk will explore two questions in artificial intelligence. What might we gain from taking more inspiration from how the brain implements its intelligence? And what role does physics and hardware play in AI? If you want to know the answer to any of these, come to LB 5173.0055 at 15:00.
Next, on Tuesday, the Board is hosting a Food Gathering with Pizza and Falafel 🍕🌯 to have dinner before the General Assembly. Pizzas and falafel are on discount, so sign-up and come eat some tasty food with us in the Cover Room at 17:00.
Now onto Wednesday... neah, just kidding, we still have the Half-Year General Assembly left on Tuesday.
A General Assembly 👥 is a meeting to which every member is invited to discuss the future and current state of the association 📜. If you are interested in the internal affairs of Cover, come and join a discussion about events, the budget 💰, the committees and exciting ideas. 💸 All major decisions are made at General Assemblies, so, needless to say, it is important that as many members as possible are present ⚠️.
🏙 This will take place at 18:00 in BB 0165 and we hope to see as many of you there as physically possible!
Actually moving to Wednesday, the StudCee is organising a Git workshop ⏫️ for us to finally understand how all that pulls and pushes and commits work. Git is highly useful in our programmes, so I encourage you to join them in BB 5161.0253 at 15:00.
Later in the day, ActiviTee is organisnig the Kingsday Social 🇳🇱👑 for all the people that want to celebrate the king's birthday, as it is customary. This is also for all the people that want an excuse to down the 140 drinks we offer religiously at our socials. If you want a drink, or just to socialise, come to Partycafe de Doos at 21:00.
Lastly, on Friday, StudCee is having a Workshop on Introduction to Python 🐍. If you have little to no experience with Python, join their workshop to learn some of the basics to unlock your full potential as a computer whiz. It will take place in BB 5161.0267 at 13:00.
📃 And to end the week on a high note, the deadline for Board Applications is on the 23rd of April, at 23:59, which should give you a full week to contact us with all the burning questions you might get while you are writing your application.
Anywhoozers, I'll still sign it off as myself: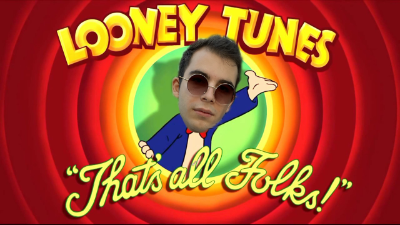 ---
We want you to be in a committee!
⚠️ Here is a cool thingy for our new members: Ever heard of a committee? A committee is a group of friends that work towards a common goal. You can learn about all sorts of topics such as budgeting, planning, sponsoring, and much more! See the website for a complete overview of committees that are looking for members!
---
🎞️ Have you exposed your eyeballs to the Photos page yet? You might view Cover through an entirely different lens afterwards!
📸 The PhotoCee makes sure that Cover has astonishing pictures from the events that are hosted, be it a simple TAD or monthly social, a sports event, or even the gala. And let's not forget the pictures of your first time here at Cover, during your IntroCamp!
🌇 It's our duty to ensure that the Photos page is filled with the most memorable photographs of your time here at Cover. We are also in charge of taking almanac, board, and committee pictures.
---
Are you interested in joining a committee? Don't hesitate to contact Alexandra, our Commissioner of Internal Affairs!
---