Mercury is in retrograde
Hello everyone,
Now that we all survived the first week of the new block, it's finally time for one of the most fun holidays of the year: King's Day. But leaving that aside, let's see what Cover has to offer this week.
On Monday, Board is organising a Cantus with T.F.V. 'Professor Francken' (the association for applied physics). Do you like drinking? Do you love karaoke? Then this is the perfect activitee for you! We will receive a list of songs we will sing during the cantus as well as a bunch of rules you will need to follow to not have to chug a beer. If this is something you are into, see you at Unitas at 18:30. We also want to mention that heavy drinking is not mandatory and you can just enjoy 1-2 beers while you're chanting some popular pop songs like Dancing Queen and I want it that way.
Next, on Tuesday, SporTee is taking us Minigolfing at Kardinge at 19:00. If you are looking for a fun and exciting activity that combines the thrill of traditional golf with the whimsy of a carnival ride? Look no further! This event is the perfect way to let loose, have some fun, and enjoy a little friendly competition.
Moving on to Wednesday, IlluminaTee is organising a CoverTalk about ChatGPT. ChatGPT is becoming more and more pervasive in our life, therefore it's understandable that you have many unanswered questions about these developments. This event will shed light on the inner workings of these tools, what they are good for, and what they are not good for. Moreover, we will outline the impact these tools have (and will have) on education and society at large. If this subject tickles your fancy, come to BB 5161.0293 at 15:00.
On Saturday, the Groningen Algorithm Programming Competition will take place. At the GAPC, students from the RUG, Hanze (and even outside of Groningen!) will work in teams to solve a set of problems in thr Study Landscape, between 11:00 and 19:00. The team that solves the most problems within the time limits will take home the cup! To kick-off the day, there will be an introductory talk, sponsor presentations, and a company fair, followed by a delicious free lunch. Anyone who wants to can participate, so sign-up now! Once the competition is over, winners will be announced and there will be pizza!
That's all for this week, but you can already mark down in your calendar the Cover Career Day that will happen the following week on Wednesday. More on that will come later!
P.S. Mercury is in retrograde until May 14th 😭
Anywhoozers,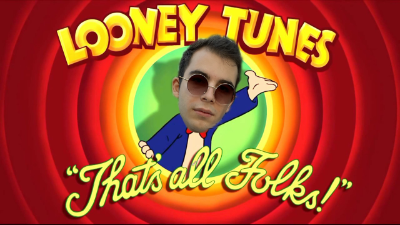 ---
We want you to be in a committee!
⚠️ Here is a cool thingy for our new members: Ever heard of a committee? A committee is a group of friends that work towards a common goal. You can learn about all sorts of topics such as budgeting, planning, sponsoring, and much more! See the website for a complete overview of committees that are looking for members!
---
🎨 The PropaganDee is the committee that creates and/or prints posters for Cover activities. Actually, they are the committee that you can call somewhere in between the moment you need a poster and the moment you want to print it. In that way, the quality of the Cover posters is assured and committees are able to focus on other tasks, without having to worry about posters. 🌁
📱 Aside from this, the PropagaDee is also handling the Instagram account of the association, along with the Board. That means, you can have any crazy ideas on how to promote activities on social media and put them into application to foster your creative mind! 🧠
---
Are you interested in joining a committee? Don't hesitate to contact Alexandra, our Commissioner of Internal Affairs!
---