It's Eurovision week!
Oh wow this is getting exciting... Who cares about university and courses when there's eurovision to worry about this week??? We've also got some activities in the week for you to get into the Semifinals & Grand Final vibes.
But first, starting with Tuesday, we will be having some free lunch with our beloved staff at the Student & Staff Lunch over a nice chat. Come grab a bite with us and meet the professors and support staff of our degree programmes, the sign-ups are still open on the website. The lunch will take place in the upper part of the Bernoulliborg cafeteria between 12:00 and 14:00, so you can join in any time-slot.
Later that day, RoomCee is hosting a special TAD: Eurovision Tuesday Afternoon Drinks. Join us for this special edition of TADs where we get in the mood for the Eurovision semi-final later that day. The week leading up to the Eurovision finals is filled with anticipation and excitement, as fans from all over the world come together to enjoy the spectacle. As usual, free drinks at 16:00 in the Cover Room!
Cover is turning 30 in September, and Lustrum preparations are in full swing. For this, the LustrumCee is organising the Lustrum Theme Announcement Social on Wednesday. This day we will unveil for the first time what the official theme of the Lustrum Week will be and what we potentially be going to do! And maybe, you will be able to get your hands on some tickets already! As usual, Cafe de Doos, starting from 21:00 with 140 free beers.
Moving to Thursday, the Eurovision Thursday Afternoon Drinks will get us in the mood for the second semi-final. Come join us as we listen, judge, and celebrate the best of international music! Again, 16:00, Cover Room, of course.
Lastly, there is the long-awaited LAN Party with YER. It will commence on the 12th of May and we will gather at YER at 17:00. Prepare for a day full of fun activities and gaming, as dinner, breakfast and lunch will be provided, as well as diverse snacks and drinks throughout the day. Sign-ups are still open on the website! :)
That's it! I wish you an amazing (Eurovision) week and may the best song win! :) See you around!
Anywhoozers,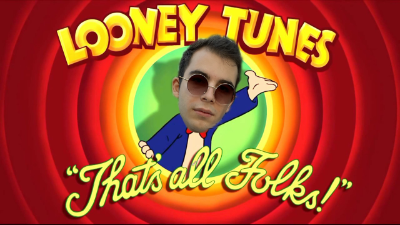 ---
We want you to be in a committee!
⚠️ Here is a cool thingy for our new members: Ever heard of a committee? A committee is a group of friends that work towards a common goal. You can learn about all sorts of topics such as budgeting, planning, sponsoring, and much more! See the website for a complete overview of committees that are looking for members!
---
🏠 The RoomCee is responsible for making sure the Cover room is kept open and fully stocked with snacks and drinks. The room is a nice place to waste your time and keeping it that way is our number one priority. Every thursday at 16:00, there is a social in the room, the TAD. You're invited to come by for a beer or soda!
---
Are you interested in joining a committee? Don't hesitate to contact Alexandra, our Commissioner of Internal Affairs!
---