Lustrum tickets on sale!
Dear members,
Welcome to another Cover week! We're getting closer and closer to the academic year and with this, times are becoming more and more exciting (as you will get to know the candidate board soon).
For this week, the Fully Connected Graph is organising a Digital Treasure Hunt. Gather your friends or go solo to test your problem-solving skills and unravel a series of fascinating riddles. Join us on the 17th of May from 15:00 at Bernoulliborg, where you will have a chance to solve riddles and challenge your minds. And of course, let's not forget the chance to make new friends and network with fellow enthusiasts. Once the event is over, we'll have an overview of all the riddles, announce the winners and recognize their outstanding problem-solving abilities!
Now, on the news side...
Lustrum tickets are now up for sale!
The Lustrum is a Dutch association tradition in which the association celebrates every 5-th anniversary with a week full of activities. This usually means parties, social events, food, drinks and so much more!
In September, Cover is becoming 30 years old! Parties, a diner and many more social activities, all for one single price! Plezier, leuk, boem, explosies! This Lustrum's theme will be: Adt Fundum (to the bottom). You can find some events posted to the calendar but this is just a small selection. Many more events will still follow, so keep your eyes out! Also, follow us on Instagram: @lustrum.svcover.
More information on lustrum.svcover.nl, and tickets can be purchased on tickets.svcover.nl
That's it! Have fun at the LAN party today, for those of you who are going, and see you all next week!
Anywhoozers,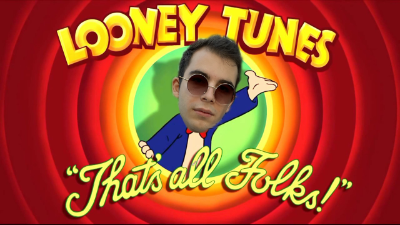 ---
We want you to be in a committee!
⚠️ Here is a cool thingy for our new members: Ever heard of a committee? A committee is a group of friends that work towards a common goal. You can learn about all sorts of topics such as budgeting, planning, sponsoring, and much more! See the website for a complete overview of committees that are looking for members!
---
🏠 The RoomCee is responsible for making sure the Cover room is kept open and fully stocked with snacks and drinks. The room is a nice place to waste your time and keeping it that way is our number one priority. Every thursday at 16:00, there is a social in the room, the TAD. You're invited to come by for a beer or soda!
---
Are you interested in joining a committee? Don't hesitate to contact Alexandra, our Commissioner of Internal Affairs!
---