Confirming the 🍭
Dear members,
I hope you had a lot of fun at Efteling and that the magic of the park made your day. If not, then I hope Baron 1898 and Joris en de Draak were fast enough to make you forget about your worries for a second.
Not, moving onto this week, we will start with a very nice General Assembly where we will be approving the candidate board. The GA will take place tomorrow at 18:00 in BB 0165.
Before the GA you can also have dinner with us. For that, check out the Pre-GA Food Gathering where we will be having pizza and falafel, as usual. The food gathering will be in the Cover Room, starting from 17:00.
Then moving onto Wednesday, the ActiviTee has in store the last social of the academic year: the INITIAL Impression Social. As you got used to, there will be 140 free drinks and we will party at Cafe de Doos from 21:00.
To make this social even more fun, the IntroCee will announce its theme at 22:00 and you will get to know the look & feel of the Introductory Period for the academic year of 2023-2024. 😉
On Thursday, this week's TAD will be a Crochet TAD. So if you're new or experienced, come join us and grab a needle and some yarn to make something beautiful! We can also help you learn if you don't know where to start. As every week, 16:00 in the Cover Room.
Lastly, the IlluminaTee will organise a GameJam with GLiTCH, the study association for game design at Hanze. Do you want to learn how to make games in Unity? Or do you want to express your creative ideas? Then this event is for you. The kick-off will take place on Thursday at 17:00 in Zernike, so keep an eye on the event for an exact location.
That's it. It looks like a fun and chill week at the same time, so enjoy it to the fullest before we get into the exam weeks and, sadly, into the last weeks of this academic year.
Anywhoozers,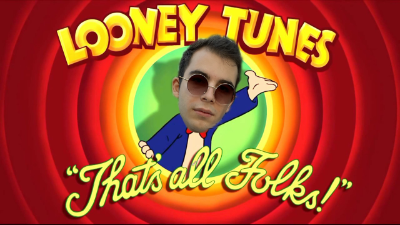 ---
We want you to be in a committee!
⚠️ Here is a cool thingy for our new members: Ever heard of a committee? A committee is a group of friends that work towards a common goal. You can learn about all sorts of topics such as budgeting, planning, sponsoring, and much more! See the website for a complete overview of committees that are looking for members!
---
They are the ExCee. Together they form an alliance. They have one task. They try to organize an awesome trip within Europe. Along the way, they visit companies and universities and [snuffle/smell/sniff/snort/inhale/scent] some culture.
---
Are you interested in joining a committee? Don't hesitate to contact Alexandra, our Commissioner of Internal Affairs!
---