Last bits of fun 🥲
Dear members.
Welcome to another episode of Fabi sends the newsletter one day later. But it's fineeeeee! We're coming terribly close to the exam season and you can see this in how busy study spots are (writing this from the UB and can vouch it's full). But I hope you feel prepared and ready for the summer break.
But before that, here's what Cover has in store for you this week:
On Monday, you can join the Software Engineering Demos in the U-Building. Software Engineering is a 2nd year Computer Science course taught by Andrea Capiluppi in which the students get to experience working with a client as they are completing projects directly for companies. This year the demos at the end of the course are open to everybody! They will take place all day from 09:00 to 17:00 and you can join whenever.
Next on, ActiviTee is organising the BBQ Party where you can have some fun with your colleagues on the patch of grass in front of Bernoulliborg. You can enjoy the grilled thingies on Tuesday, from 17:00. See you there!
On Thursday, the Board is organising the Committee Discounts Brainstorm. Customarily, some committees get discounts when they attend certain activities as a committee member and cannot enjoy said activity to the fullest. We would like to make some clearer guidelines on these discounts, so if you would like to provide your input, come by at 17:30 after the TAD.
Lastly, the week before exams could not be the week before exams without StudCee organising Study Support Lectures. This block, these are the courses you can get a recap on:
That's it for this week, enjoy one last week of fun before the exams and I look forward to seeing you around!
Anywhoozers,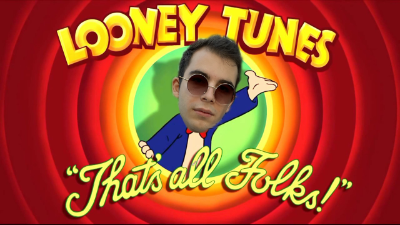 ---
We want you to be in a committee!
⚠️ Here is a cool thingy for our new members: Ever heard of a committee? A committee is a group of friends that work towards a common goal. You can learn about all sorts of topics such as budgeting, planning, sponsoring, and much more! See the website for a complete overview of committees that are looking for members!
---
They are the ExCee. Together they form an alliance. They have one task. They try to organize an awesome trip within Europe. Along the way, they visit companies and universities and [snuffle/smell/sniff/snort/inhale/scent] some culture.
P.S. If there are no members interested in forming an ExCee, there will sadly be no excursion in the next academic year.
---
Are you interested in joining a committee? Don't hesitate to contact Alexandra, our Commissioner of Internal Affairs!
---