Time for the summer break!
Dear members,
I hope this message finds you well and filled with anticipation for the exciting things to come! As the academic year draws to a close, I would like to take this moment to share some important updates.
Firstly, I want to remind you that the Introductory Activities are now open for signups at introcee.svcover.nl. Join us for an incredible BBQ and an unforgettable IntroCamp – we can't wait to have you there!
But that's not all! In September, our beloved organization, Cover, will be celebrating its remarkable 30th anniversary, marking our VIth Lustrum. Get ready for an extraordinary week of jubilant festivities, including a sensational party, a glamorous gala, a sumptuous dinner, and so much more! For detailed information about these activities, visit lustrum.svcover.nl. Don't miss out – secure your ticket for this at tickets.svcover.nl.
As we bid farewell for now, remember to make the most of your summer break. Take this time to immerse yourself in joyful celebrations, leave behind the stresses of university life, and indulge in some well-deserved relaxation. Please note that the Cover Room will be closed until September, and our Board's response time might be slightly delayed during this period.
Wishing each and every one of you an absolutely fantastic summer break! Let the partying and rejuvenation begin!
Anywhoozers,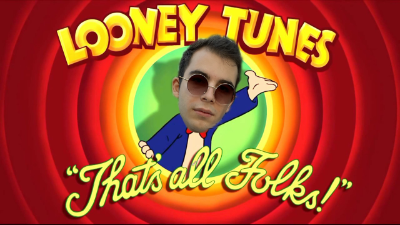 ---